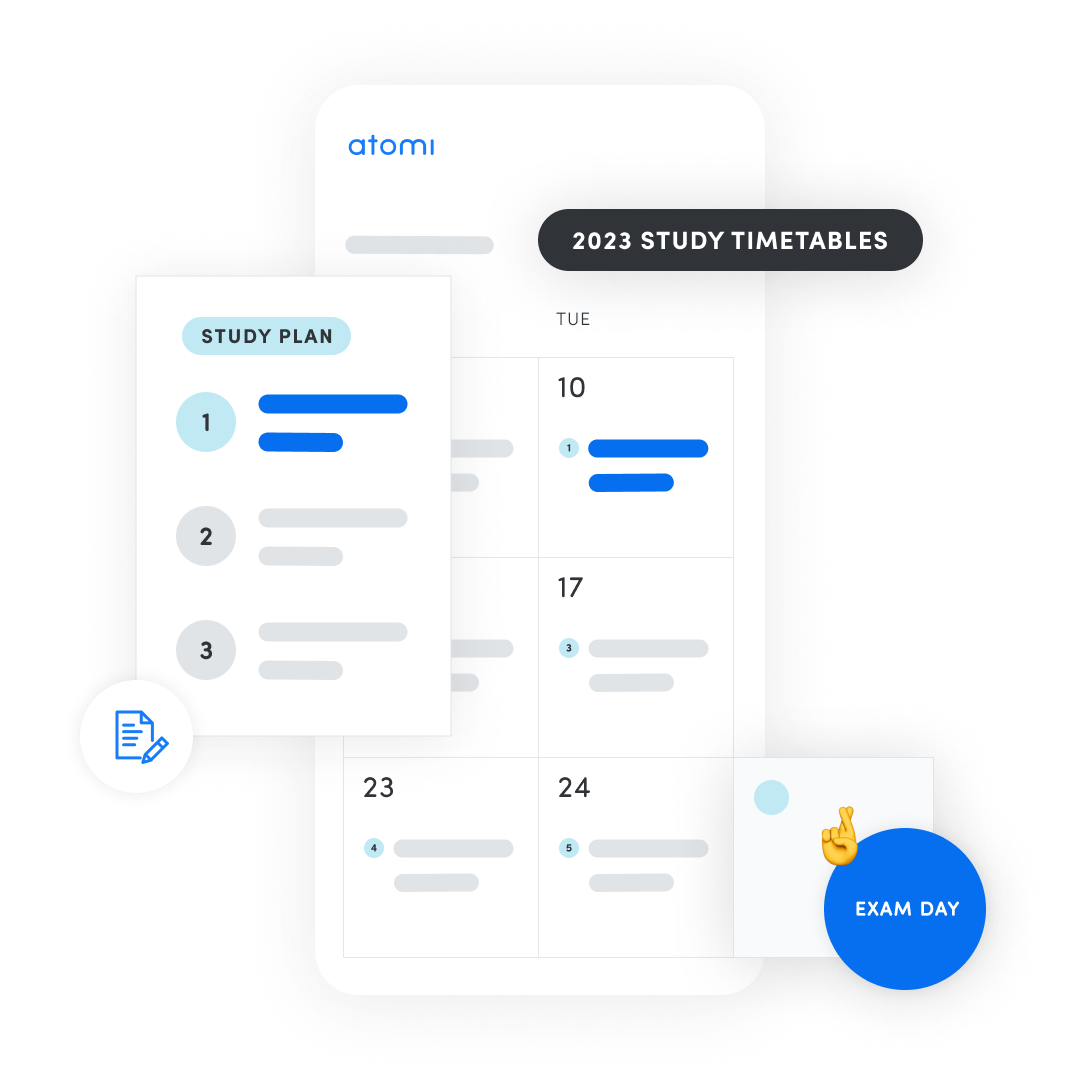 Take the guesswork and stress out of your exam prep
What's included:
Week-by-week study schedule for your subjects
Interactive topic checklists
Links to corresponding Atomi videos and quizzes
A customisable template for personalised plans
Downloads yours from the links above.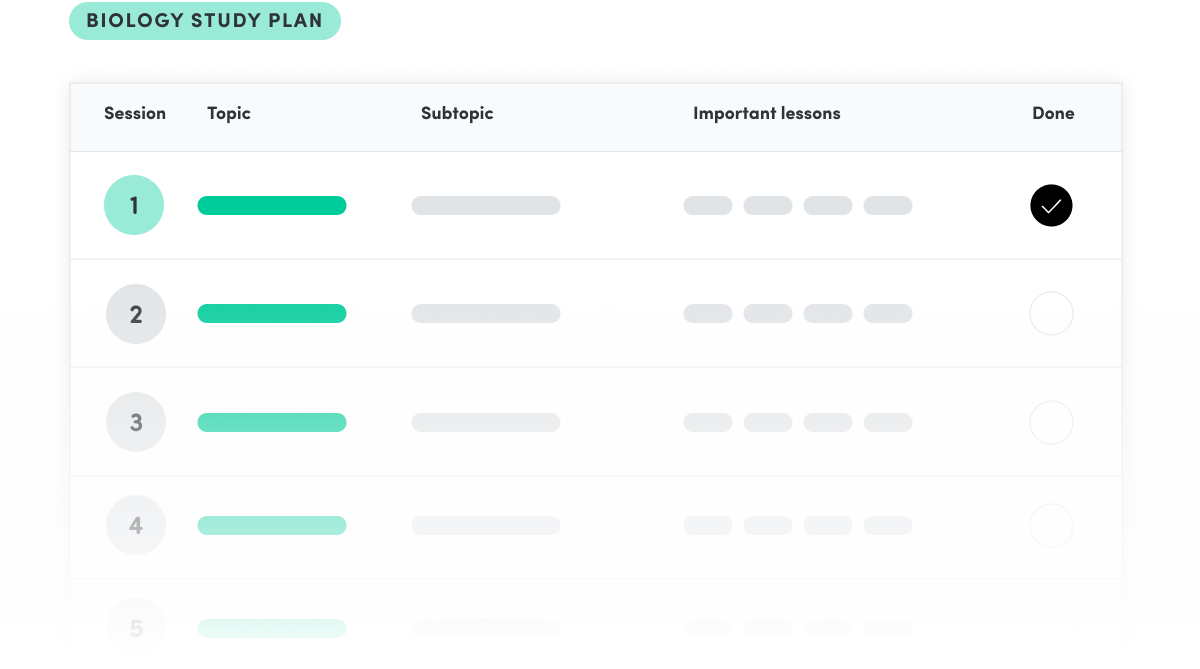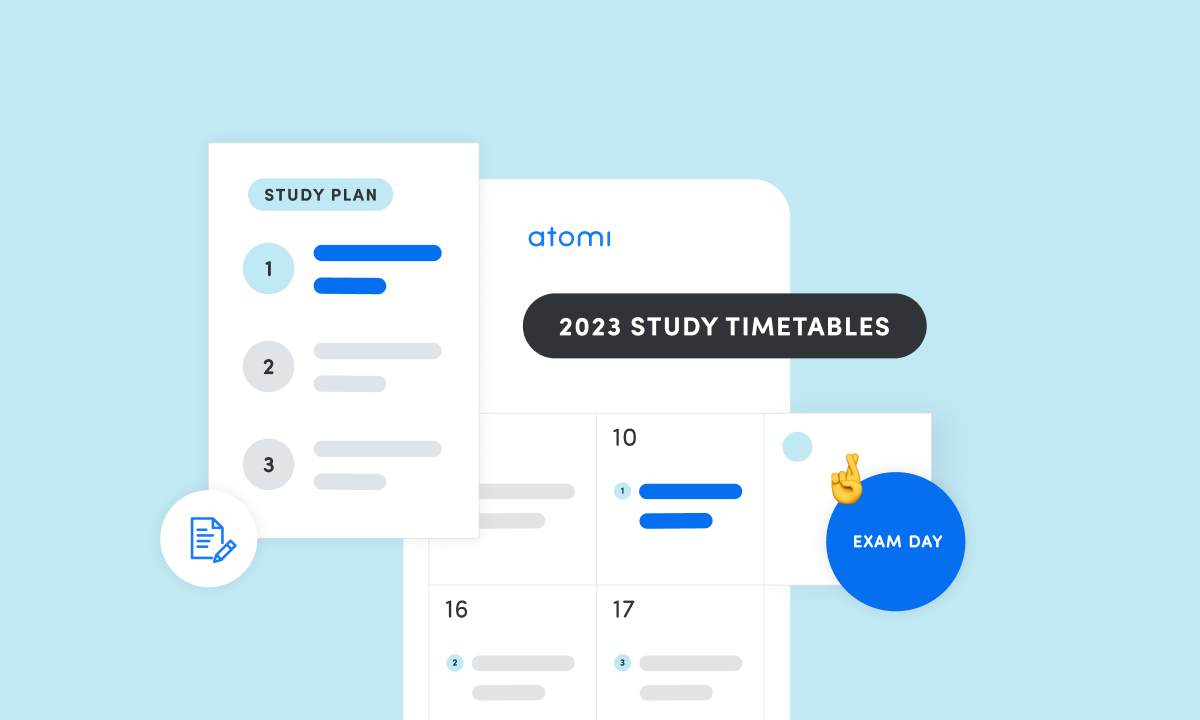 How to use Atomi's study plans and timetables
Our study plans and timetables cover the six weeks before each exam, broken down into three two-week blocks. Learn how to use yours in each block.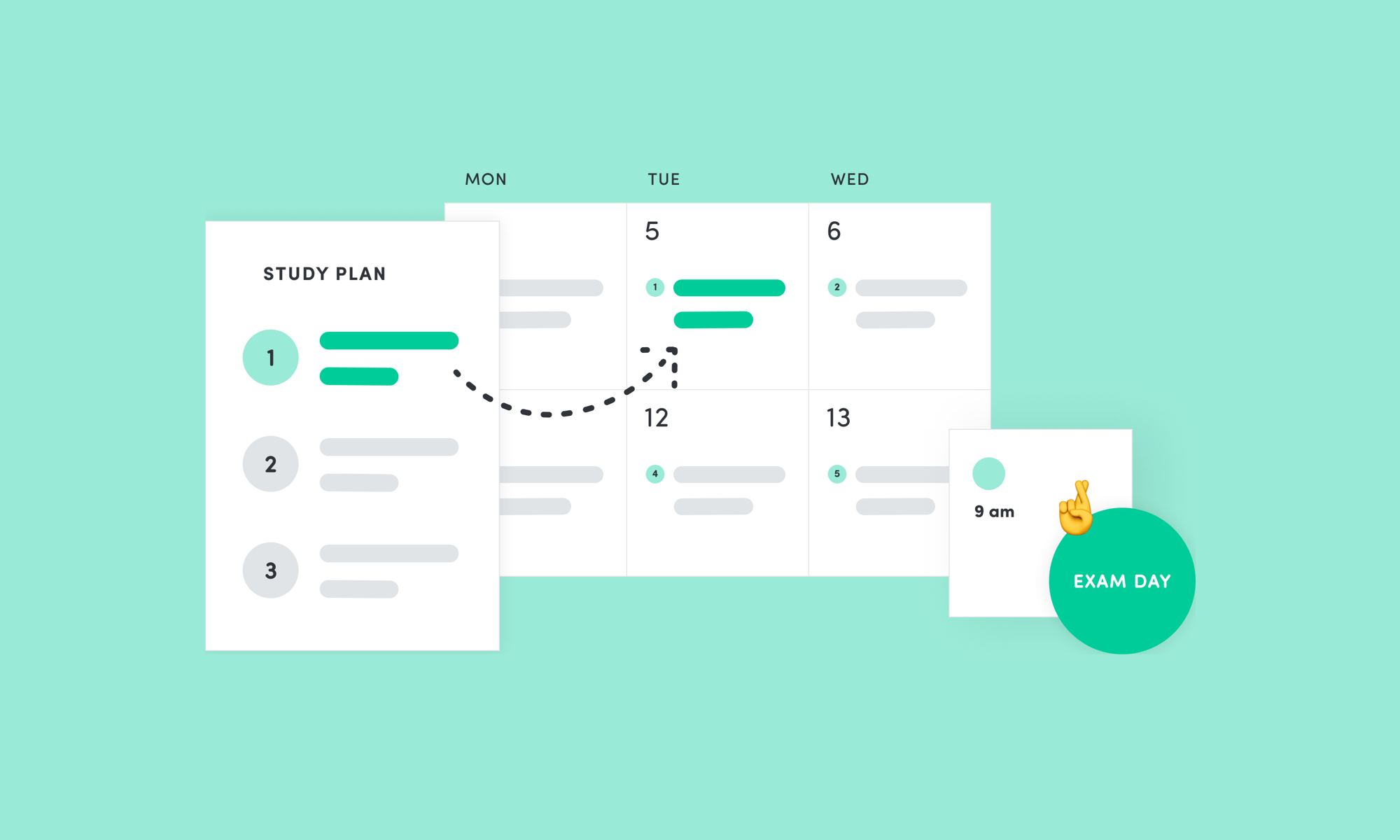 How to make a personalised study timetable
Personalise your study timetable to bring together all of your subjects and see what you're doing each day between now and exams.